Posted by Addison Henry in Landscaping
on May, 2017 | 0 comments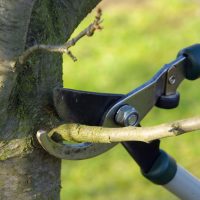 If you are a homeowner who has trees in the yard, it is very important to make sure they are well-maintained as much as possible. After all, if a tree is not strong and healthy, there is a good chance it could blow over in a windstorm. If this were to happen, it could cause serious damage to anything below. It is well worth it to hire a professional Tree Service in Fairfield Connecticut.
If a tree has already fallen, give them a call and they will send someone over to get started with cleanup right away. Don't try to clean up fallen branches. It could turn into a serious situation. It is well worth the investment to hire someone who has the tools and the knowledge to take care of tree branches.
Perhaps there is an old tree that is nearly dead. If this is the case, it is worthwhile getting rid of it before the problem gets any worse. Contact a Tree Service in Fairfield Connecticut today. They will send someone over to evaluate the situation. At this point, they can determine what needs to be done. Often, the tree will need to be removed. Thankfully, the tree trimming company knows what needs to be done to carefully remove the tree and make sure nobody will ever know the tree was there.
Take time to browse the website for Northeast Horticultural Services today. Don't get discouraged if the trees on your property are not looking as good as they should. Instead, hire someone to come over and take a look. Generally, they can offer a few simple suggestions such as a bit more water or even some fertilizer to make the tree grow stronger.
Maybe there is some concern regarding insects eating the tree. If this is the case, learn more about how to get rid of them. Otherwise, the tree is going to slowly die. It won't be long before there is nothing left and the tree will begin to fall. A professional is available to get started with cleaning up this mess right away. Your trees should be healthy and beautiful at all times. Visit the website for more details.
Add to favorites