Posted by Addison Henry in Painting
on Apr, 2018 | 0 comments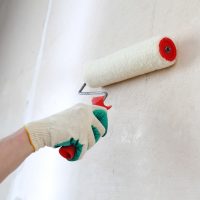 Thinking of hiring professional painters but not sure if it's worth the investment? Read on to see why it's not only a smart choice; it can be an affordable one, too!
Keeping Costs in Check
Begin your quest for value in hiring a painting contractor by choosing a company that offers more than one kind of service. Many exterior painters only specialize in outdoor services, while interior painters may only service the inside of clients' homes. To increase value – especially if you need multiple painting services – you should choose a provider that offers everything you need under one roof. Serving the areas of White River Junction, VT, Hartford, VT, Hanover, NH, and Lebanon, NH, Home Partners offers both exterior and interior house painting, as well as many other services. This one-stop shopping gives customers the option to bundle services and save even more on the company's already affordable rates!
What Your Money Buys
Getting the most value for your money is the best way to make your painting project worth your investment. So, what services can you expect when you hire professional painters and choose an affordable package option? Contrary to popular belief, you can get a lot for your money when you choose professional painting services like those offered by Home Partners. Depending on what your needs are, your contractors can likely tailor a package of services to suit them. Some of the most popular services offered by Home Partners include:
* Interior painting
* Exterior painting
* Detailing, such as trim and baseboard painting
* Carpentry
* Door and window fitting
* Deck construction, staining and refinishing
* Siding
* Basement reconstruction and remodeling
* Bath and kitchen remodeling
As you can see, no matter what your home renovation needs are, these professionals likely offer a package that includes the services you're looking for. With a 2-year painting warranty and a guarantee of top-quality services in all areas, you can count on this local provider to give your home a fresh look you're longing for. Contact Home Partners today for the best in value and great, reliable work!
Add to favorites