Posted by Phineas Gray in Apartments
on Apr, 2017 | 0 comments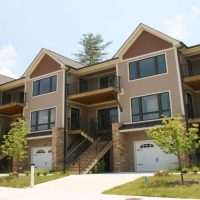 Being in the military can be a rewarding, but stressful experience, particularly for families. Among the many decisions that must be made, are whether to live on base or off base. There are pros and cons to both. Military apartments in Imperial Beach can be a good alternative to living on base, but it's important to understand the differences before making a final decision.
Living on Base
Pros
You'll hear the national anthem every day: It is played every day (sometimes more than once a day) at regular times.
You'll be around other military families: This can give you a sense of comradery with other military spouses and families who are in the same situation
Bases are among the safest places to be: You don't have to worry about leaving your child's bike on the front lawn; it will still be there in the morning.
Homes are fully furnished: You don't have to buy a thing, it's all there for you
Cons
Traffic can be heavy at times: Passing military vehicles and other military personnel coming and going can make it difficult to get around
It can feel like you're always at work: On a military base, there is no sense of being away from work.
You may feel isolated from society: Living on base can seem like you're living in your little world, away from the rest of society.
Military Apartments
Pros
You can make friends with 'regular' people: Military friends are great, but so are friends from other aspects of society. You'll meet bankers, grocery clerks, and entrepreneurs in your neighborhood.
Fully furnished: These apartments come fully furnished and ready to go
More space: They are typically bigger than traditional military housing units
Cons
No national anthem: You won't hear the anthem played at regular times during the day
Military apartments in Imperial Beach can give you a good balance between military life and 'normal' life.
Add to favorites