Posted by Phineas Gray in Online Business
on Mar, 2019 | 0 comments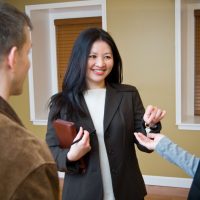 When you make the decision to become a landlord, you might consider using the services of a property management company. This ensures that your property is properly managed and that your tenants are well taken care of. However, you need to choose the right property management company to get the help you want and need.
Look at Company History
The company you choose to work with should have a history of reliability and solid service. The company does not have to have decades in the industry, but they should be proven and have a good track record of effectively managing properties. Ideally, the company should have at least a few years of success in the area where your rental property is.
Consider All Associated Fees
When you work with a property manager, you will pay fees for their services, and you usually pay these on a monthly basis. You should discuss all fees at the beginning so that there are no surprises along the way. Many property managers have different fees for different tasks. For example, if you only need her to collect rent and keep an eye on the property, this will be less expensive than if you also need her to make or arrange for repairs and handle the process of finding qualified renters. Get a fee schedule upfront and make sure to agree on it before choosing to work together.
Conduct Thorough Interviews
You need to interview each prospective property manager just as you would hire an employee for a business. You need to know about their experience, what they have to offer and how they can help you to effectively manage your properties. As part of the interview process, you should collect references so that you can get information about their past performance as a property manager. On average, you should collect five to seven references and make sure to call all of them. This will give you a well-rounded view of their abilities.
Pay Attention to Customer Service
The level of customer service will make or break a property management company. Consult former and current clients of the company to get information about their customer service abilities. Both you and your tenants will be interacting with the property manager regularly so it is critical that they are responsive and attentive. They should also have excellent communication skills and respond in a friendly and helpful manner.
Make sure to use all of these guidelines when evaluating the property management companies in your area. Do not skimp and be very firm about the services and level of management you require. It is important to research the companies well and be very clear about your needs to ensure you choose the right company.
Add to favorites