Posted by Phineas Gray in Computers
on Dec, 2015 | 0 comments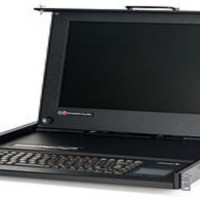 Portable computer systems are generally used in a variety of different factories and industries. They are often connected to different machines for sending automated commands and messages. However, ordinary computers cannot be used in harsh industrial environments. They are designed for use in homes and workplaces, and cannot withstand the harsh and rugged environment of a factory. Many computers that are used in industrial environments are properly encased in stainless steel shells and are also waterproof, shock resistant and dust proof. With IP65 or IP 66 certified panels, these computers are able to withstand serious heat and water spillage.
That's why rugged portable computer systems are used in most factories. As the name suggests, these computers are designed specifically for use in an industrial environment. These computers often come with stainless steel mounts so they can easily be attached to any surface. These computers can operate in significantly low and high-temperature ranges and are designed primarily for use in harsh environments. They don't look like ordinary computers either: most industrial computers come with a robust panel that's encased in a stainless steel shell. Even the input devices such as the keyboard and mouse are encased in solid shells to prevent damage. If you operate your own factory and are interested in buying rugged portable computer systems, here is a brief guide to help you out:
Order Online
There are many companies that take orders for rugged computer systems over the internet. When placing an order online, it is best to get quotes from several different companies and find the cheapest quote. Obviously, the prices will vary depending on the specifications you choose. For instance, if you want the computer to be encased in a stainless steel shell and require a waterproof panel, it will cost you slightly extra. Ordering online makes it very easy for most entrepreneurs because you don't have to waste your time by exploring different options. Just tell your requirements to the manufacturer and they will deliver the computers based on your requirements. In many cases, rugged portable computer systems sold online are also considerably cheaper.
Buy Directly From a Manufacturer
Due to the specific market that these computers are created for, you can't get them from the local computer shop. Instead, your only option is to place an order through a manufacturer. Many companies place bulk orders for such computer systems. Most manufacturers also take direct orders and are likely to give you a cheaper quote than if you buy from a retail outlet. However, you'll have to find a manufacturer in your vicinity and properly inspect the computers before buying, because the operating system and specs play a major role in certain applications.
Add to favorites