Posted by Addison Henry in Franchise Broker
on Apr, 2018 | 0 comments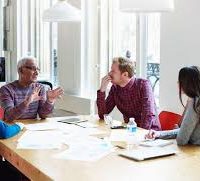 If one is considering a great business opportunity and feels the entrepreneurial spirit, consider investing in dog franchises. This type of franchise is a great opportunity because more and more people in the United States and around the world are becoming owners of pets, particularly dogs. There are many opportunities in this industry, including dog grooming, dog training, dog boarding and more. Learn more about all of these opportunities below.
Many Options
Dog franchises can consist of many different service businesses one can start in his/her local area. One such service is dog grooming. Virtually every type of dog needs grooming, and owners aren't always comfortable or capable of providing the type of grooming a dog needs. Plus, it's not just the fur that needs care; their toenails also need regular care to ensure they remain healthy and proper as well.
Another choice is dog training. Many dogs need obedience training, and many owners are not capable of training their dogs to do what they want on command. Having skilled experts who can teach dogs how to do something in an instant is a much-needed service for many owners.
A third choice is dog boarding. There are many instances when dog owners are heading on a trip to where they cannot take their dogs or where their dogs would not enjoy such a trip. This is where they need a place to keep them until they return from a trip. There are dog franchise opportunities in this area as well, providing a safe, caring location to keep dogs until their owners return for them.
How to Become a Dog Franchise Owner
In order to own such a franchise, one needs to evaluate the different opportunities and brands available. Look on their websites to see if they are taking franchisees, then follow the enrollment process. Expect to pay a large initial sum, plus a percentage of the monthly earnings to the franchise. There are various franchises that can be had for as little as a $10,000 investment to ones that cost over $500,000. Researching all options will lead to the best fit.
Add to favorites