Posted by Addison Henry in Real Estate
on Sep, 2017 | 0 comments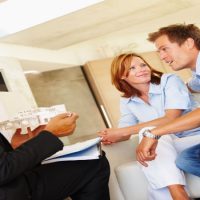 Before you start checking out homes in Rivertown, here are a few property buying tips you'll want to know:
Don't do it on your own
A lot of potential buyers start looking for a home on their own. Don't make that mistake. Great listings aren't going to pop out of the internet the minute you decide to start looking for property options.
Hire an agent
Shopping for a home is easy when you have a real estate agent to help you, though, says Investopedia. From paperwork assistance to negotiating skills, an agent can provide you tremendous assistance not just in finding the right property but throughout the whole buying process. If you don't know the first clue about how to buy a home, then getting an agent will help you cover all your bases.
Find the right one
Don't just pick an agent at random, though. Choose one with years of experience in the area. A good agent will know how to listen to your needs and what you want. If you and your agent aren't on the same page, though, or your agent doesn't seem to get a clear idea of what you want, you might want to hire someone else.
Consider language fluency
Speak Spanish? Someone who speaks Spanish might make for a great agent for you when you shop for homes in Rivertown. The comfort of knowing you can fully express what you want in a property will ensure a better buying experience for you. It can also help your realtor find the homes that best fit your style and budget.
Ask about the neighborhood
A good agent will know of any development projects that could boost property values in the area. They also know how much properties go for on average so you'll have a good gauge which homes fit your budget better.
Add to favorites