Posted by Addison Henry in Real Estate
on Jan, 2016 | 0 comments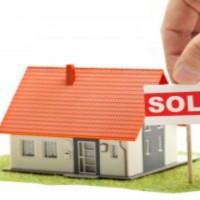 An open house can provide you with excellent opportunities to get to know market sellers and find out about new properties for sale, all in one place. However, there are some guidelines to follow. Take a look at these tips from HGTV on what to do and not when you find yourself in an open house gathering:
Have a plan.
Find out how many properties are holding the event. Then determine the best route to take if you want to pay a visit to each of the homes. You're already in the area, after all. It makes much more sense to see as many properties as you can while you're there instead of having to swing by at a later date to check out other properties.
Dress appropriately.
Wear comfortable clothes and shoes. Unless you've got no problem walking around, up and down stairs, in high heels, then by all means go with your choice of footwear. However, for greater comfort and safety—you can trip on these heels on the stairs—choosing flat shoes is a better choice. Don't forget that you're going to talk to sellers so make sure the casual and comfortable clothes come across as professional as well.
Remember your manners.
Be on your best behavior. Make sure you thank the agent hosting the event. Even if you don't like the agent very much, don't let your behavior be anything more than polite. That way, you'll have a good reputation among the agents. The better reputation you have, the more likely they'll help you find the best deals on the properties you like.
Always ask for permission
Whether you want to take a snap shot of a floor or section of the house, make sure you ask for permission first. The property still belongs to someone else. Respect their privacy and make sure it's okay to take out your camera and take photos.
Criticize Out of Earshot
Don't start listing your problems with the home until you're well out of earshot. If you and a competing buyer end up putting an offer for the home, you might lose out simply because the seller will choose someone more polite.
So start your home buying on the right foot. Leave a great impression with sellers by following these tips for open houses. For open houses in Houston, get in touch with a professional company like Keller William Houston Realty Memorial.
Interested in attending open houses in Houston? Ask the Keller William Houston Realty Memorial for help.
Add to favorites