Posted by Addison Henry in Health
on Sep, 2018 | 0 comments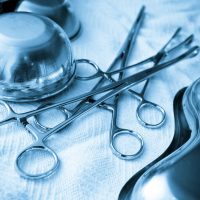 Choosing to have an abortion is a big decision. It has risks and major repercussions. Let's look at some basic abortion information and tips for finding more so you can make the best decision for your baby,
How Does Abortion Work?
There are two types of abortion today. Depending on the stage of your pregnancy and several other medical factors, you can choose between medical abortion – an intentional miscarriage of the pregnancy induced by medication – or surgical abortion. Surgical abortion is the removal of the fetus by surgical means, typically under either local or general anesthesia.
Where Can I Get an Abortion?
Where abortions are available will vary by state. Some areas have laws about where abortion can and cannot take place – and which patients are eligible to receive one.
What are My Other Options?
The good news is that there are many other options. Just a few of these include:
Adoption. Don't feel like you're ready to be a parent but are sure that you don't want to terminate your pregnancy? Adoption may be a good option for you.
Parenting assistance and training. Want to keep your baby but not sure you're ready to parent? Check your local clinics and health departments for training and other resources.
If you're still not sure of your decision and need more information, you're not alone. Many organizations exist to assist pregnant patients or those planning a family with finding the information and resources they need. Whether you're looking for abortion information, adoption details, or pregnancy help, it's available in your community. Contact your nearest women's health and pregnancy center and get the help you need.
Add to favorites