Posted by Addison Henry in Restaurant
on Aug, 2017 | 0 comments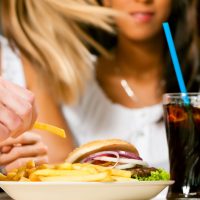 Are you looking for a place to unwind and relax in the Minot, North Dakota area? Try local Minot bars in order to find a nice selection of wine, beers and liquor that are sure to get your evening started off right. When you choose a restaurant with a bar you get the best of both worlds. Just sit back, place your drink order then order from the menu and get ready to dine and drink for a night full of fun. You could mark a special occasion such a birthday, holiday, or anniversary.
Start Your Evening Off Right
When you choose to frequent a local Minot restaurant with a bar you're starting your evening off right. Whether you sit in the main dining room or you choose to sit at the bar you're sure to enjoy your visit. You could start by ordering appetizers paired with fine wines such as a Pinot Noir, Merlot, Cabernet Sauvignon, Moscato, White Zinfandel, Pinot Grigio, Riesling, or a Chardonnay. Do you enjoy a good burger? Try bottled beers including Bud, Bud Light, Coors Light, Corona, Miller Light, Corona, or beer on tap and indulge in a mouthwatering experience. Be sure to ask your server what types of liquor and wines go with food selections so you're ensured a tasty meal and liquor combination.
Visit Your Favorite Restaurant and Bar for Specialty Drinks
Badlands is a great restaurant and bar to visit when you're craving specialty drinks such as their signature Badlands Freeze. You'll receive a combination of a pina colada and strawberry daiquiri that has you wondering why you'd never tried it before. Choose from other specialty drinks to get your evening started right such as a Muddy Missouri, Prairie Punch, Trophy Margarita, the Classic Mojito, Tumbleweed Tea, Prairie Bulldog or the Jackalope.
Add to favorites