Posted on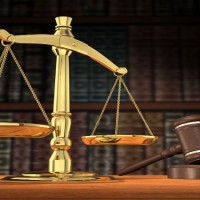 Many people who have disabilities find it difficult to make a living, especially if employers refuse to make accommodations for you as required by federal and state laws. If you feel as though you've been discriminated against because of a disability, you need to contact a discrimination lawyer in Springfield, MA to learn your rights.
What is Considered a Disability?
Under Massachusetts law, a person is considered to be disabled if:
They have a mental or physical impairment limiting one or more major life activities.
If there is a history of impairment.
Anyone who is perceived to be impaired, even if they are not.
Both state laws and the federal Americans with Disabilities Act, ADA, say that a "qualified individual with a disability" cannot be discriminated against in the workplace. A discrimination lawyer will tell you whether your disability meets the requirements under these statutes.
Who is a Qualified Individual?
The MA law states a qualified individual with a disability is anyone who:
Can satisfy the general skill requirements for the job.
Has related job experience.
Meets the educational requirements for the job.
Meets other job-related requirements.
Also, the individual must be able to perform the essential skills of the job, regardless of whether they have reasonable accommodations.
Essential skills are considered to be those that are the fundamental job duties, those requiring special expertise, and jobs that take up a great amount of time. If the functions were included in a written job description prior to the job being advertised, they are also considered to be essential skills.
Filing a Discrimination Suit
A lawyer at Connor Morneau & Olin LLP can help you file a lawsuit against an employer if they refuse to provide reasonable accommodations. Reasonable accommodations include those that allow you to perform essential job functions. Disability discrimination can be difficult to understand, so you should seek advice from a discrimination lawyer to find out if you have a case.
Add to favorites