Posted by Timothy Harvard in Boat Trailer Dealer
on May, 2019 | 0 comments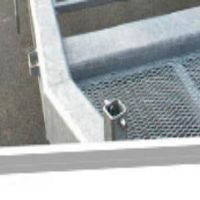 Running a boat yard or marina takes a lot of work and the right equipment. Yard trailers are hardworking machines, and they may get a great deal of wear and tear over time. It is important to take good care of your equipment if you want it to give you long service and few problems. When you do a maintenance check, here are some things to include.
Tires
Check tire pressure and examine the tread. This should be done every day. Some tires may be low on air, and you cannot tell by looking at them.
Brakes
Brakes are an important part of yard trailers. Even though they do not travel at high speeds, you have to stop when you need to. Check brakes before you load vessels on the trailer.
Suspension
You should check the suspension at least once a week. Make sure the hydraulic system works properly and check for cracks in wheels or springs. This is very important for large trailers which carry heavy loads.
Lights
Your checklist should include all lights. Make sure to include backup and brake lights.
Controls
Many yard trailers have remote controls which can sometimes stop working. If all the remote functions are not working, notify your maintenance staff or supervisor.
Self-Propelled Models
Self-propelled yard trailers have their own motors and drive systems. Make sure the steering system is in good condition, and there is no excessive play in the steering wheel. Check the drive pump for leaks and check the operation of the hydraulic arms. Make sure all hardware and pins are connected and undamaged. Make sure the joystick is working properly.
Engines
Check fuel level and make sure engine is oil is full. Start engine and note any idling or acceleration issues. Look underneath engine compartment for signs of fluid leaks.
Add to favorites