Posted by Addison Henry in Software Company
on May, 2017 | 0 comments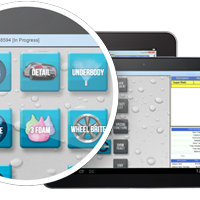 Auto mechanics don't just work on cars. They need to be knowledgeable and stay up to date on many other aspects of the business, including technology. The technology and software that is used by your mechanic assists in getting your car repaired quickly and efficiently.
Technology in the Office
When you walk into your local car repair shop, you are greeted by a worker who then puts your information in their system. The system records your personal information, including name and address and can also what type of car repair is needed. From there, the mechanics can give you a quote on how much the repairs will be and any other pertinent information you may need.
Automotive Garage Technology
Once your car is taken in and moved to the garage, the mechanics will rely on automotive repair software to determine how to proceed with fixing your car. They are able to track and input the repairs that are being made and what parts are being ordered, removed, or put in. The mechanic is able to put in very thorough details to ensure nothing is missed.
The software and technology used here enables the garage to run smoothly and efficiently. If a customer should call for a status update, it would be easy to pull up the car's information to let them know what has been done and how much more repair is needed.
Invoicing
Once the car is repaired, the last step for both the mechanic and customer is invoicing. Again, using an efficient computer system, the information on your car is pulled up and any last notes are made. The estimate is shown and a final amount is inputted and printed out for the customer review. With a top software program, this step should be done in minutes and have the customer out the door upon payment.
Add to favorites