Posted by Addison Henry in Security System
on May, 2018 | 0 comments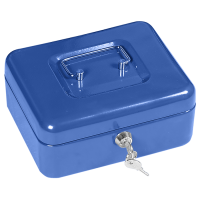 A gun safe is the best way to protect your firearms from a burglar or a child. When shopping for a quality gun safe, you will quickly notice a seemingly endless number of options and styles. Here are some tips to help you narrow down the options and choose the appropriate safe for your needs.
Where will you store your gun safe?
Consider where you will install your gun safe and how it will be used. If you want a safe to use while you travel, a portable gun safe is the best option, but it should include a steel cable to secure the safe to a fixture to prevent theft. For a larger safe in your home, consider an area out of view of visitors and burglars. Measure the space and consider weight. Gun safes are very heavy, and you will need to install it somewhere you can access safely.
How much protection do you want against water and fire?
If you have numerous or valuable firearms, you probably want to invest in waterproof and fire proof gun safes that can withstand a disaster. Keep in mind fire proof gun safes have different ratings. Make sure you choose a rating that will allow your firearms to withstand fire and consider how many hours of fire protection you need, such as 1 or 3 hours. Unless you are very far from a fire department, a 1-hour fireproof safe should be more than enough.
How often will you open the safe?
How often the safe will be used determines the type of lock and location of the safe. If it is opened at least a couple of times a week, a portable safe or a safe in the wall may be a good choice. There are also many types of locks, each with different levels of security. A group 2 combination lock is standard, but a Group 1R combination lock offers protection against manipulation. Electronic locks are a good choice if you need to easily access the contents.
First Alert has been protecting families and homes since the 1950s with a full line of smoke alarms, fire extinguishers, security systems, and safes. Visit First Alert or check your nearest retailer to learn more about our top-rated gun safes.
Add to favorites