Posted by Addison Henry in IT Solution
on Aug, 2017 | 0 comments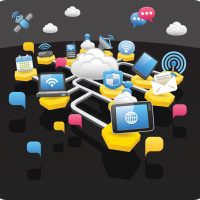 According to the Breach Level Index, there are approximately 5,343,140 records breached every day from businesses all across the world. This breaks down to about 3711 records per minute or 62 records per second.
While many people assume security, breaches are rare for small to mid-sized companies in Dallas and around the state and country, the reality is these are prime targets for hackers because of their lack of existing IT security.
The Problem
The biggest issue for most businesses is the lack of an understanding of just how breaches occur. While hackers outside are always a problem, there is an even greater risk of a breach in data originating from within the system either from employee intentional security breaches or through attacks from phishing emails. Specific security measures can be put in place to block these types of emails and to protect sensitive data from access.
Additionally, issues with known vulnerabilities in firewalls and security systems are often not fixed by businesses. In these situations, the IT security solution is available, but the system is not patched or updated with the current files, resulting in a known vulnerability that hackers simply detect and exploit.
Security Audits and Analysis
A simple solution to the IT security problem for any business is to have their current security analyzed through a vulnerability audit or scan. This is done through IT services that will work with your IT team or the business owner or manager to complete a system audit.
These audits or scans will check for known vulnerabilities, outdated security programs, and features. They will also check for system problems or issues that will increase the likelihood of breaches, ransomware attacks or viruses. Often simple issues such as unprotected remote devices, old operating systems, and even old hardware may be leaving your business in Dallas at risk of becoming the next system hacked.
Add to favorites