Posted by Addison Henry in Real Estate
on Jun, 2018 | 0 comments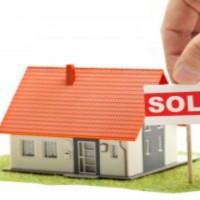 There are plenty of benefits to buying a condo over a house and lot. Before you put down your money for a unit, though, make sure you understand the difference between the two. Here are some of the best reasons why buyers would rather own a condo than a landed home.
Fewer costs
When you buy a piece of real estate from projects like Pacific Gate By Bosa, you typically spend less than what you would pay for a house. That's one of the primary reasons why a lot of potential property buyers are ditching houses for condos, The Balance says. It's easy to stay well within your budget.
Better upgrades
Plenty of buyers are choosing condos because of the many luxury projects and new apartment complexes are being built in the city's Business Center. With new and developing real estate in San Diego Downtown, that's going to be much more attractive to buyers than old homes that need to be remodeled or renovated within the next few years. With condos, buyers can expect better and faster upgrades.
Little to no maintenance
When you own a house, keeping everything in good condition can cost a lot. Just consider repair expenses for a damaged roof, poor insulation, wiring problems and more. Maintenance costs can all add up. By buying a condo, homeowners won't have to deal with maintenance worries and bills.
Great amenities
For many condo buyers, building Amenities are the real selling point. You won't have to pay for a gym membership or drive to the nearest spa. Many of the new apartment complexes and residences for sale come with amenities for a luxurious lifestyle. Want to take a dip in the morning in an outdoor pool terrace or enjoy chef concierge services? Unit owners can look forward to these perks and a whole lot more.
Like Pacific Gate By Bosa on Facebook for more news & updates!
Add to favorites