Posted by Addison Henry in Garage Door Supplier
on Feb, 2018 | 0 comments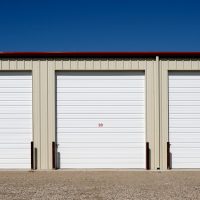 This may come as a surprise, but installing a brand new garage door may help your home reap a higher price on the real estate market. The sight of a beautiful looking garage door can provide a good first impression on potential buyers and increase your home's demand.
Explaining Home Value
The value of a home is basically an opinion rendered by an appraisal of the home and its many features. This appraisal determines how much a prospective buyer is likely to pay for the property. Consequently, if the home is constructed with substandard materials or is damaged, it will cost less. However, if a home's walls and doors are new or constructed very well with little defects, the house will have a higher value.
The Look of Garage Doors
Garage doors in Melbourne, FL can add quite a lot to a home's curbside appeal, or in other words, the view of the home that home buyers first see as they approach your home. A garage door that is old or rusted can act as a quick buyer repellent. Likewise, a door that clashes with your home can be an instant turnoff. Generally, a new door with a complementary look to the home is the best way to go.
Adding Value
Studies have shown that remodeling garage doors can have a genuine impact on a home's value when it comes time to sell the property. According to the 2015 Remodeling Impact Report published by the National Association of Realtors, the national median cost of replacing garage doors is $2,300. A homeowner can recoup 87% of this amount if the house is sold, a return that is one of the highest among home remodeling projects.
The bottom line is that installing new garage doors in Melbourne, FL can be a real estate value booster for property owners. Additionally, garage door replacement may even recoup much of the renovation investment when the house is sold. Click here for more information.
Add to favorites