Posted by Timothy Harvard in Moving Services
on Apr, 2019 | 0 comments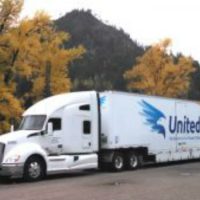 Budgeting for a move is important for many individuals, particularly for long distance moves from Houston to other areas throughout Texas or in other states across the country. Keeping the cost of the move low and in your budget is something that the top moving companies in the area do to work with their customers.
There are some highly effective strategies to help to lower the cost of any long distance move. Local moves can also benefit from these strategies, but overall the cost of local moves is less, so budgeting may not be as central a consideration for moves within Houston and the surrounding areas.
Eliminate Big Items
Long distance moves are charged based on several factors, but the weight on the truck is a central consideration by all moving companies. By eliminating the need to move the large, heavy items in the home or residence, it is easy to reduce the cost of the move.
Large, heavy items in most homes include appliances, such as fridges and freezers, as well as heavy furniture. Sofa beds, heavy bed frames, dressers, pool tables, pianos and other types of furniture can be sold at the current location and then purchased again or the new residence.
Declutter and Recycle, Sell or Donate
Over time, people tend to collect a lot of stuff. This may include book collections, seasonal decorations, toys, and a variety of tools, craft supplies, and clothing that is no longer in style.
By selling, donating or recycling these items, you also reduce the number of boxes and the weight on the truck for moving companies. In turn, this results in a lower cost of the move, saving you money while also benefiting others, particularly when the items are donated to a local charity or organization.
Add to favorites