Posted by Addison Henry in Physical Therapy
on Oct, 2015 | 0 comments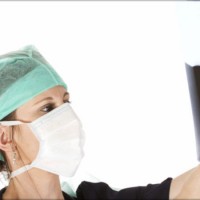 There are many different surgical procedures for the foot, which are highly beneficial to correct very painful conditions. These include bunions, hammer toe, arthritis, neuroma, and even heel or reconstructive surgery after some type of trauma or disease. A foot surgeon specializes in these types of procedures and works as part of the overall treatment team.
On your first appointment with the foot surgeon, there are several questions you should ask. These questions will assist you in fully understanding the surgical procedure, as well as understanding if it is right for you at this point in time.
What are my Options?
As with virtually all surgical procedures, there are often alternative, non-surgical options to consider. Even if you have tried some of these options, it is still worth asking your foot surgeon if there are possible treatments you could try before surgery.
What is the Surgical Procedure?
Different types of surgeries from reconstructive options to fusions may have several procedures. Ask for specifics about the procedure, including the name of the procedure the doctor is recommending. This information will be very important in researching online to learn more on your own.
You should also be comfortable asking your foot surgeon why he or she is selecting that particular procedure over others. This can provide you with a solid understanding of the logic behind why the surgeon is recommending the procedure.
Recovery and Rehab
Your foot surgeon will be able to provide you with a general guideline of how long you will need to consider for your recovery, as well as your rehab after that. Some foot surgeries can require a lengthy recovery, often including weeks to months, where you may be required to wear a boot and have limited movement of the foot and ankle.
This is important information to know so you can arrange for helpers in the home, as well as for time off work. Your foot surgeon may also ask you to do particular tasks before surgery, such as stop smoking to decrease the risk of complications during and after the procedure.
When you talk to your foot surgeon, it is a good idea to make a list of the questions you want to ask. You can also do some research online, in advance, and find out the basic options for treatment and what your recovery would likely entail.
It is important to talk to a foot surgeon early in the process to determine the best treatment options moving forward. To see a professional at Suburban Orthopaedics, or to learn more about our facility, go to www.suburbanortho.com.
Add to favorites