Posted by Addison Henry in Health
on Sep, 2017 | 0 comments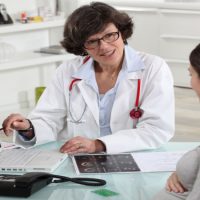 Online physicians services sound too good to be true, and with as many scams on the internet that exist, you can never be too careful when researching an online service. There are reputable online physicians, an it's important to know what to look for so you don't waste your money or your time. You should be able to get the help you need, when you need it, so look for these features.
Low prices
An online service can't give you the same kind of tests with various medical equipment as offices in person, which is where the high costs of doctors' offices and emergency room visits come from. An online service shouldn't be charging you over $100 to give you advice on your ailments. Online services need to be followed up in person with your primary care doctor, which is more money you have to spend, so don't spend too much money looking for temporary relief.
24/7 services
Online consultations with doctors should be available to you online at any time. If something happens in the middle of the night, you want to know that a physician will get back to you in a timely manner. When you're trying to pick an online physician, make sure it's one that will offer around the clock service.
Certification
Make sure the online physician you contact has the correct certifications. While the website may not list all the doctors that work for the company, it should list the founder or main physician who works for the company. By looking at their credentials and the certifications they have, you'll have the peace of mind that the people they hire will be the right people to help you.
Reviews
As with any other service, you'll want to hear from other people on how the company performs and how they were helped. Does their website showcase their reviews? You want to make sure that people like this online service before you spend money using it yourself.
Prescription capabilities
An online physician should be able to write you prescriptions and be able to send them to your pharmacy for you. If you're having issues with a cold or flu, or you have symptoms of an infection, they should be able to prescribe you the medicine you may need to get back on your feet. They should also be able to write you notes you can show to your employers if you need to take a day off to recover.
An online consultation with a doctor is for your convenience, so you should be able to have the best experience possible. Online services like MDPROACTIVE offer these accommodations for you so you can get a diagnosis. Online physicians should not replace your primary doctor, however, so make sure you make an appointment with your normal physician as well.
Add to favorites